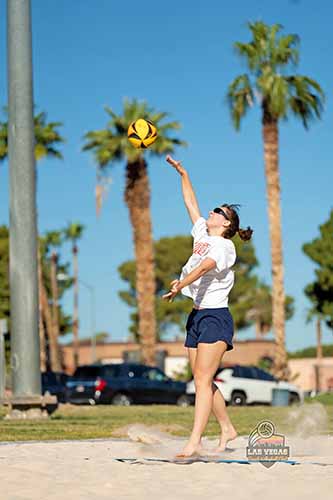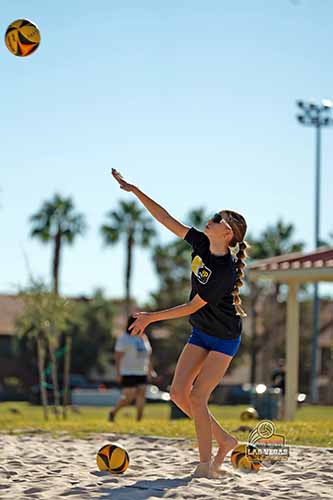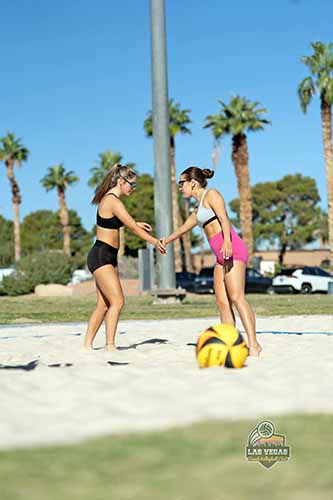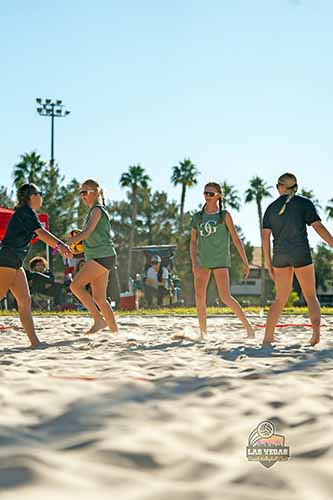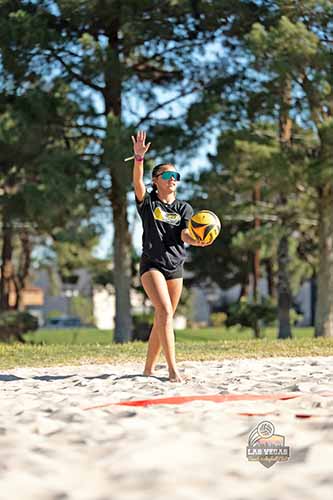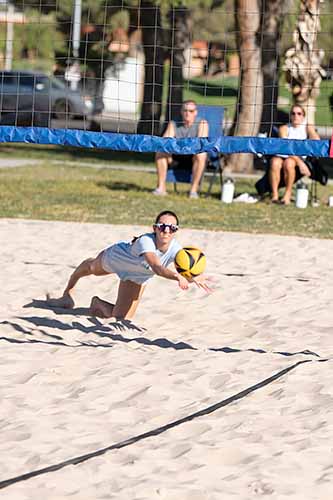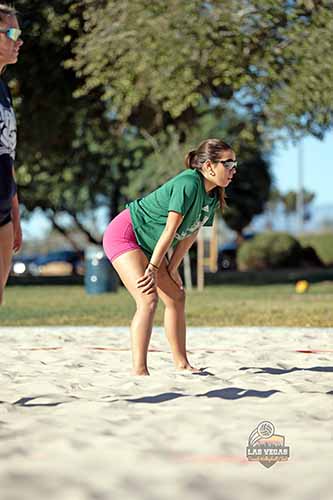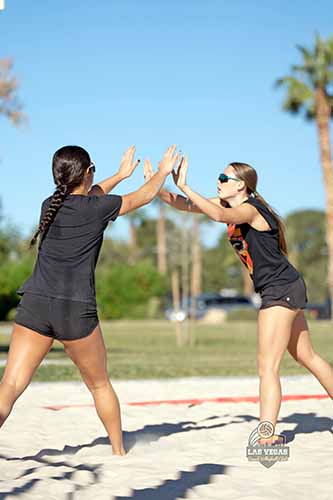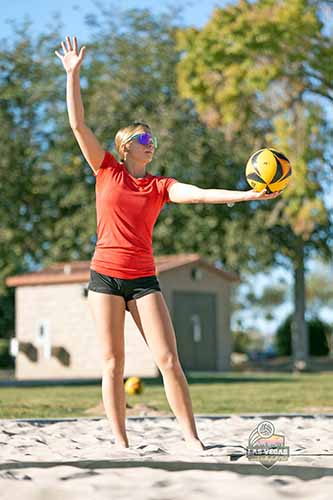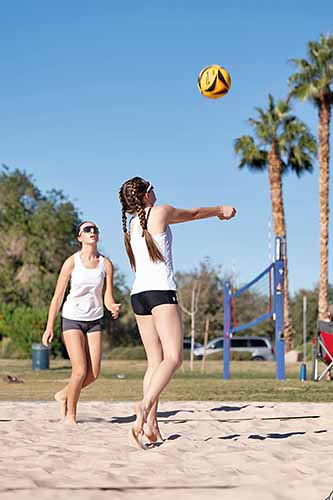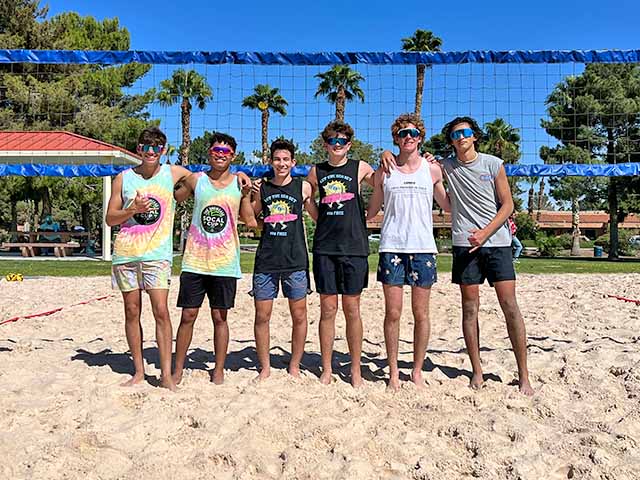 We are built different. At Las Vegas Beach Volleyball we teach the most successful training methods currently used around the globe. Our goal is to EDUCATE all athletes by teaching them the necessary skills and strategies they need to be successful beach volleyball players.
Our coaching philosophy extends beyond the limits of the court. We prioritize injury prevention and proper sports nutrition as two foundational pillars that contribute to the success of the athlete as a whole.
Beach volleyball is more than just a sport; it's a lifestyle. With its roots firmly planted in the sands of Southern California, this fast-paced game has captured the hearts of millions worldwide. Here at the Las Vegas Beach Volleyball Club, we're dedicated to bringing the joy of beach volleyball to the vibrant city of Las Vegas.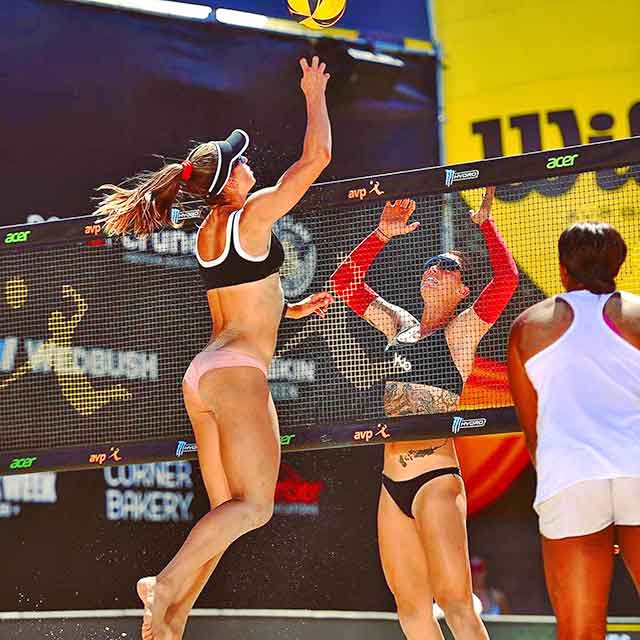 Great Resources
Tournaments
We offer year-round, competitive beach volleyball tournaments for both junior athletes and adults.
Training
Expert private and group training from former professional players and Division I coaches.
College Programs
Interested in playing at the next level? Beach volleyball is the fastest growing collegiate sport, with new programs added yearly. Checkout the most recent list of varsity collegiate programs.
Traci Callahan
Traci is a graduate of Concordia University, Irvine where she played volleyball. She was the 2005 NCAA Freshman of the Year, was named 1st team All-American each season, and was the 2009 Female Athlete of the year when she lead her team to the national championships.
In 2010, Traci never having played beach volleyball won the ABC "Battle of the Beach" beach volleyball television event against teams from around the world. Traci started her beach volleyball career in 2012 and quickly established herself as a blocker that season qualifying for the AVP Championships.
Why Beach Volleyball?
Beach volleyball is more than just a game; it's a sport that offers a multitude of benefits:
Improves your indoor game: Indoor players who train on the sand notice a significant improvement in their ball control, volleyball IQ, vertical, foot speed and agility and communication.
Social Connection: Beach volleyball is inherently social. Whether you're competing with friends or making new ones on the court, the sense of community and shared passion is palpable.
Mental Toughness: The fast-paced nature of the sport demands quick decision-making, concentration, and strategic thinking. It's a fantastic way to sharpen your mental skills.
Unbeatable Atmosphere: There are endless benefits to playing outside. More outdoor time is linked with improved motor development and lower obesity rates and myopia (nearsightedness) risk. Spending time in natural light can improve your mood and reduce stress and depression.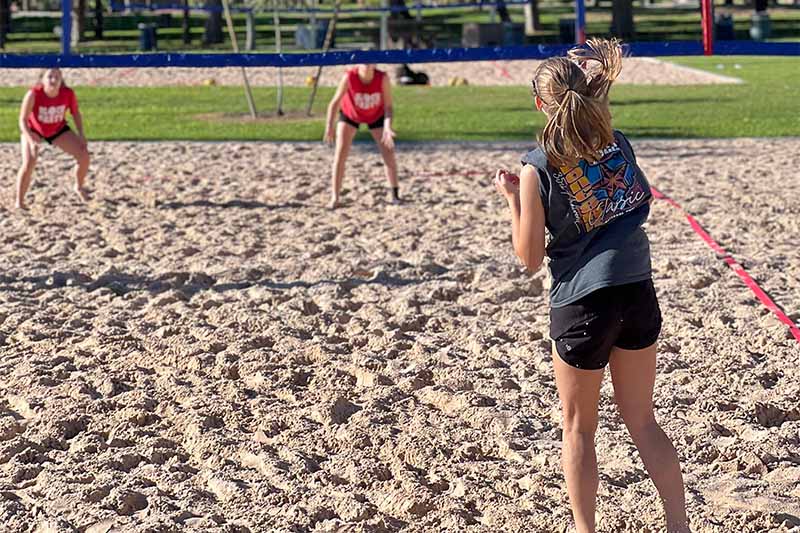 5 Benefits of Beach Volleyball for Indoor Players
1. Improve weaknesses
Beach volleyball players have to pass, set, dig, serve and attack.  Playing beach volleyball will help you become a well-rounded player
2. Improve Ball Control
Playing outside on the sand, in the sun and with the wind will force you to become a more adaptable player, more relaxed in chaotic plays.
3. Improve Volleyball IQ
With only 2 players on the court, it's up to you to read the game and anticipate plays better.
4. Improve Your Speed & Agility
Playing volleyball on sand is similar to adding a weight vest while you play.  The sand creates an unstable surface forcing your body to adapt with increased strength over time.
5. Improved Communication
Playing with only one other person forces you to communicate each and every play.  Beach athletes learn to strategize and create game plans together.